#1 San Antonio Commercial Roofing Company
Having a good roof over your commercial building can give you so much peace. And that starts by finding the right San Antonio commercial roofing company. With so many service providers on the market today, this can be a bit overwhelming. But don't worry; Bison Roofing is here to ensure you get the best services. We are one of the most experienced and trusted commercial roofing companies in San Antonio, Texas. We have been on the market for more than 18 years now, learning from every successful project to improve our offers. Whatever your roofing needs, we are here to deliver.
Our commercial roofing services go beyond just installing a roof. We start with a thorough inspection before recommending the best material for your property. Our team will then do the job within the shortest period possible so you can start using the property. And after the job is done, we will still stay in touch for maintenance. In other words, we establish long-lasting relationships with our customers. No job is too big or too small for Bison Roofing engineers. We pride ourselves on making our customers happy by ensuring our services are beyond expectations.
Be sure to give us a call for a free estimate. We will even help you connect with your insurance company for a claim before we start the job. So, whether it's roof replacement or new roof installation, let us know, and we will get it done. Once the project is completed, you will never regret hiring us.  
Understanding a Commercial Roof San Antonio TX
What comes to your mind when you think of a good roof on a commercial building? Most people will not think much about it. However, a successful commercial roofing project needs a very detailed process. Here is what it takes:
We've built a reputation as solid as our roofs.
Commercial Roof Systems San Antonio
Finding the right San Antonio commercial roof solution is crucial for your business. You need a system and service provider that promises the best warranties and a cost-effective solution. And that is why you need to understand the different roofing materials on the market.
The most common material you will see on any commercial roof in Texas include: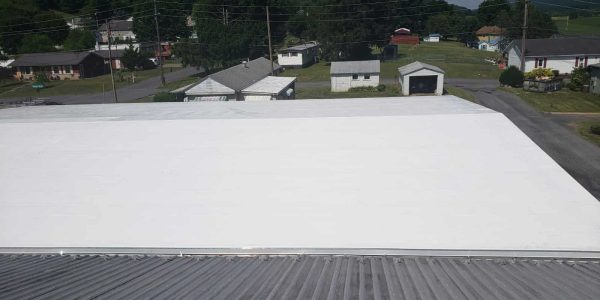 PVC or thermoplastic polyvinyl chloride is an aesthetically pleasing material for all types of business. This is a type of plastic that promises affordability and durability. No wonder it's the third most popular synthetic fiber in the world. At Bison Roofing, we make sure your roof is constructed using modern technologies for maximum durability.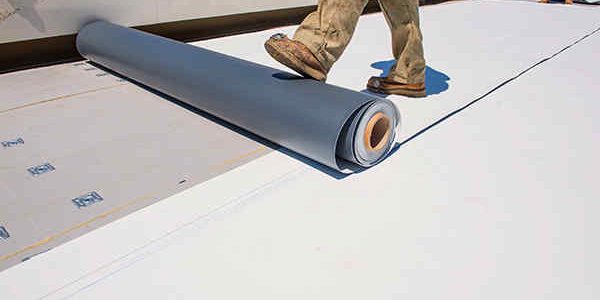 Our company also specializes in thermoplastic polyolefin (TPO), one of the most sought-after San Antonio commercial roofing materials. This single-ply membrane will protect your home or your business well. TPO is most preferred because it's energy-efficient and very durable.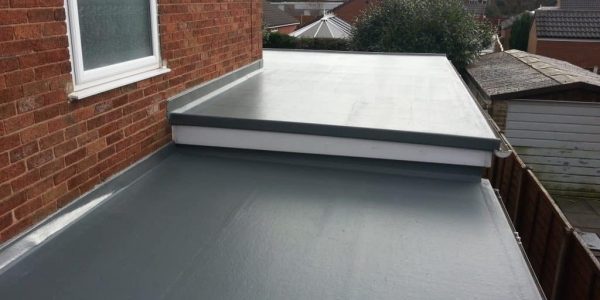 EPDM is another very popular material used in roof repair and installation services. It's also the most affordable option for business spaces. But then, you will need a company that understands proper installation to avoid running into issues later. Always choose trusted and experienced roofing services for every project.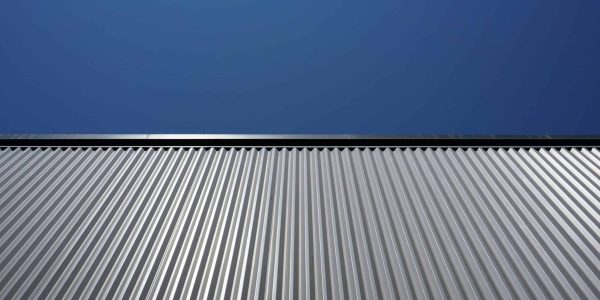 Metal roofing promises huge benefits, including longevity, durability, weather tolerance, incredible aesthetics, and low maintenance. Our professional roofing team ensures the work is perfectly done so that you can benefit from the energy efficiency of these roofs.
Every location has specific roof materials that work best in the local weather. BUR roofing is one of the few that can work in any condition. Most of our clients accept these roofs because they are exceptionally durable, weather-resistant, and low maintenance. You still need to find a roofing company to do a great installation job.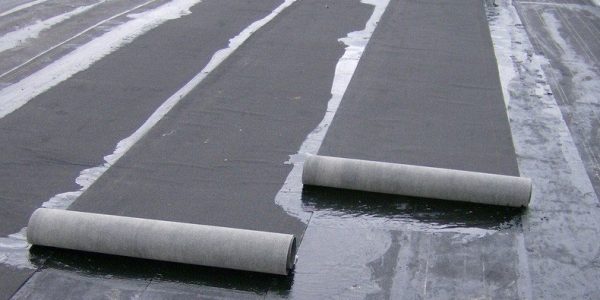 Modified bitumen is another high-quality roofing material used in both roofing and siding. A roof with this material can be left unchanged for many years and remain in perfect shape. The versatility of these roofs makes them popular in Texas.
Since there are so many companies on this market, many people get overwhelmed in choosing the right commercial roofing company. You can make this easy by looking at certain factors that make such a service good. It is in these features that Bison Roofing has invested heavily. They include the following:
SCHEDULE A ROOF INSPECTION WITH THE EXPERTS AT BISON ROOFING
Whether it's a commercial roof repair or installation, safety is one of the most important factors to keep in check. A reliable commercial roofing contractor must ensure the roof is stable enough to withstand extreme conditions and protect people. At Bison Roofing, we have more than 18 years of service that proves the level of safety precautions we take.
The roof is the most important part of a commercial building. For this reason, its quality should be unquestionable. Any roof replacement that seems not to fit your expected standards should never be tolerated. At Bison Roofing, we aim to build the highest quality rubber and metal roofs for our customers.
We are a well-respected and trusted commercial roofing company that has operated in San Antonio for close to two decades. Every job we do, including our most recent commercial roofing projects, has been highly rated both by our customers and licensing bodies. It's this reputation that keeps us ahead of our competition.
When you call us for a free roof inspection, you will get an answer from someone in San Antonio. We don't hire customer care from other parts of the world because we want someone that understands the area very well. That also means we offer solutions-oriented specifically for this market. We will recommend the best roofing materials that will not disappoint you.
We Are A Professional Commercial Roofing Contractor
Our goal is to become the #1 roofing company in San Antonio, TX. Hence, we only hire people who are well trained in roof repairs and installations. We realized there is so much sub-contracting in this market and decided to train our teams for dedicated service delivery.
Our Customer is Part of the Family
At Bison Roofing, we value our customers more than anything else. And that is why you become part of the family from the moment you contact us. We will keep connected for as long as your building is up and standing. This has enabled us to build a community where most of our customers are repeat or referrals.  
See what our customers are saying...
Our Commercial Roofing Services
We are the most reputable roof installation and roof repair services. Our contractors are known across the region for delivering the best commercial and residential roofing services in San Diego. 
Commercial Roof Installation
Commercial roofs are different from residential roofs. They require more skilled approaches, especially since many of them take up a lot of foot traffic. And that is why you need to pick the right roofing company.
We offer the following commercial roofing services:
EPDM Roofing
Metal Roofing
TPO Roofing
Flat Roofing
Call us today if you need roofing solutions that meet industry standards. We will make sure the job is certified before we leave.
Commercial Roof Repair Services
We are a roofing company that offers the best repair services in office buildings. If you notice any issues with your roof, call us, and we will restore it as soon as possible. Our repair services include:
Roof leak repair. Bad ceilings or missing shingles on your roof can only worsen, turning into problems with time. We will do the repairs fast to keep mold from building up and making your roof rot. As your local company, we will send you a free estimate ASAP so that we can work on the issues quickly.
Storm damage repair. If your business or home has suffered a storm of hail damage, let our roofing contractors help you. We fix leaks and replace asphalt shingle, rubber, or metal roofs on homes, businesses, and apartment buildings. Don't let that damage be the reason you are not enjoying life anymore.
Roof Replacement. Your Roof in the San Antonio area will eventually need a replacement if you are looking for extra protection. This happens almost every 10 – 15 years, depending on the roof type. Metal can last for up to 50 years. Let's give your property that new roof so that you can sleep more peacefully.
Emergency Repair. Disaster does not warn when it comes, and no one is ever fully prepared for such. Hence, you need roofing experts who can respond to quality. At Bison Roofing, we always have a response on standby for such services. You will get help if for your needs.
Metal roof repair. Metal promises superior quality, strength, and endurance. Even so, your metal roofing needs maintenance and repair services from time to time. Holes from foreign objects that may fall on the roof impact its durability. Also, flashing can let water in if not checked. Don't wait until the damage extends to valuable items in your house – call us to fix it.
Our team will also repair gutters, siding, roof vents, and anything else that might be bringing you problems. We are here and ready to ensure you never have to stay under a bad roof.
We offer a free inspection of your roof so that you can focus on paying for the repairs. We are one of the few commercial roofing contractors that offer such free services because we believe in making the process as easy as possible for our customers. Let us know when you need such a service, and we will respond with haste.
SCHEDULE A ROOF INSPECTION WITH THE EXPERTS AT BISON ROOFING
Our roofing process is quite simple.
Call us and schedule. A real contractor will be waiting to receive the call.
Inspection, report, and review. Our contractor will perform a free inspection, report on the finding, and give you a free estimate of the cost. Depending on your needs, we will recommend the best approach.
Strategy. Our team will now review the best strategy based on our recommendations and price estimate.
Insurance. Our team will work with your insurer for any insurance claims to reduce the cost of the job.
Work and certification. After completing the job, we will make sure it's certified as excellent service. Our roofs meet Owens Corning standards.
Call us now, and let's start working on your next commercial roofing project today. Our customer care support is always available to answer your questions at any time.  
We've built a reputation as solid as our roofs.
Ready to discuss roof installations or roof replacements with the Bison certified professionals?
Call our team today, and we'll send out a contractor ASAP to talk you through the inspection.