#1 San Antonio Metal Roofing Company
One of the main reasons why metal roofing has become very popular in San Antonio is its durability. A perfectly standing seam metal roofing can give you up to 50 years of service. However, many people don't know that it takes a well-qualified roofing company to do a job that will last. Hiring the wrong team can be more costly.
At Bison Roofing, we have invested in the best roofing methods. We choose only the best roofing materials to ensure our customers are well taken care of. Our company has been operating for close to 18 years now, creating homes for San Antonio people.
Our team is specialized in many roofing materials, including asphalt shingles and metal shingles. So if you are looking for the best San Antonio metal roofing company, you are home. We are experts in dealing with different metal materials to bring you durable and beautifully finished roofs.
Types of Metal Roofs We Install
Metal is more durable than most other materials used in San Antonio homes. Also, they come in different varieties to find something that meets your needs. At Bison Roofing, we are experts in the following metal roofs: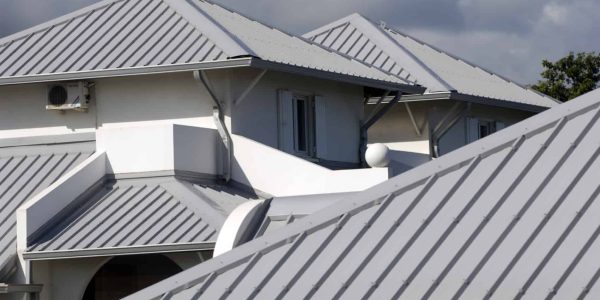 An aluminum roof is energy-efficient and promises outstanding durability. This is an excellent metal roof material used in a wide range of applications. It's not as stylish as the other types of metal, but it's quite affordable and will cut down labor costs, making it the most affordable system. Improper installation methods can make this option look very bad, and yet it is an excellently environmentally friendly roof system that can be manipulated to mimic other styles.
A new roof made from copper is more flexible compared to most other materials. Copper is a roofing material that can withstand the extreme Texas weather much better thanks to its flexibility. Also, it can help you reduce cooling costs if you choose the highest-end option between continuous shingles and panels.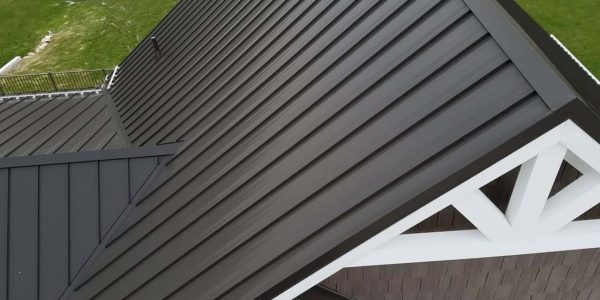 Steel is one of the most energy-efficient, recycled, light, and fire-resistant roofing materials. It also promises the best customization where you can make it look like other roofing options. You can choose galvanized steel if you are looking to reduce your collective metal roof cost in the long run.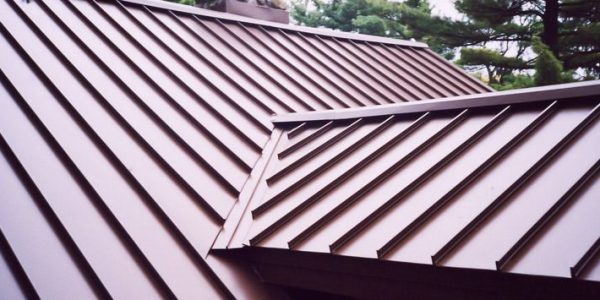 Standing Seam Metal Roofs
Standing seam metal roofing is another great option for its variety. It comes as a snap-lock, metal lock, and batten panel. Each option promises different interlocking and protection. We will help you choose the best seam that will protect your building according to the local weather.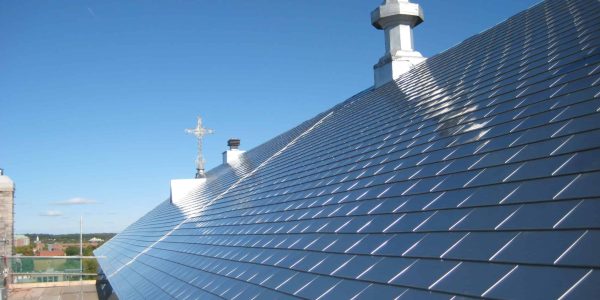 As the name suggests, metal shingles are made from other materials, including wood, cedar, ceramic, and slate. They are lighter and more fire-resistant than other shingles, and that's why we recommend them for your new metal roof. You can even make your home appear as though it's roofed with tiles when it's metal.
We've built a reputation as solid as our roofs.
Benefits of Metal Roofing
When you want a new roof over your building, choosing a system that gives you the best features is crucial. Considering the weather in South Texas, especially around Canyon Lake, Alamo Heights, and the San Antonio area, you need a durable and properly installed roof. Here are some of the features that make metal roofs the perfect choice.
SEE WHAT OUR CUSTOMERS ARE SAYING...
Why Choose Us for San Antonio Metal Roofing
Finding the right roofing company is one of the best investments you can make in your roof.  At Bison Roofing, we believe in giving our customers a service that will keep them happy for many years. Here are reasons why you should hire us:
We have been offering top-notch roofing services in San Antonio, TX, for close to two decades. Such experience only comes with trustworthiness, where customers always return for more. 
Every project is an opportunity for us to learn better ways of serving you.
Every member of our roofing company so highly trained to ensure you get the service you deserve. If you are looking for a customer service that will "answer all my questions," consider our professional team. We don't hire customer care representatives from other regions but right here in San Antonio.
High-Quality Metal Roof Installation
Our business is to make your business succeed by providing top-quality roof installation and roof replacement solutions. We pick the perfect material for every project, ensuring you a solution that can also help you save money. Because we are a small company, we take every project personally with a focus on details.
SCHEDULE A ROOF INSPECTION WITH THE EXPERTS AT BISON ROOFING
Call us for the following services:
Metal roof installation. Our team will install it in the shortest time possible, whether it's open seams or other metals. Call us for cost-effective roofing solutions that will serve you for a long time.
Metal Roof Repair. Hail damage and other objects that may fall on your roof happen when you are least prepared. Such things have destroyed many roofs. But we are here to restore it with our repair services.
Roof inspection. Regular inspections can tell you where to do an urgent roof fix. We will recommend when you need to replace the roof and handle other roofing concerns you may have after the inspection. You will get free estimates after the inspection.
We help with insurance. We will work with your insurance company to get your claims when the time for roof repair comes.
Gutter installation. Gutters play a vital role in any roof work when the rain season comes. We will thoroughly check your gutters and recommend a replacement where necessary.
Ready to discuss roof installations or roof replacements with the Bison certified professionals?
Call our team today, and we'll send out a contractor ASAP to talk you through the inspection.