#1 TPO Roofing San Antonio Company
Choosing the right roofing system can be a real headache for large commercial property owners. You need solutions that are durable and weather-resistance, especially in an area like San Antonio. Thermoplastic polyolefin, commonly known as TPO, is one of the best options. Knowing this alone will not end your worries if you don't find the right TPO roofing San Antonio company. As much as TPO roofing is one of the best roofing materials, it will not matter if the roofing contractor does not do a great job.
At Bison Roofing, we offer the most comprehensive TPO roofing solutions. Hire us for your next commercial roofing project, and you will never worry again. We will work on your TPO roof using the best materials on the market. TPO roofs offer energy efficiency and are the most preferred roofing system for flat-roof facilities like warehouses, malls, manufacturing businesses, and more. And there are several TPO roofing products in San Antonio that fit a wide range of commercial buildings.
Our professional commercial roofing experts in San Antonio, TX, will inspect your roof for free and give you an estimate within the shortest time. They will then recommend the best TPO roofing materials fit for your space. We have been offering TPO roofing services in this region and beyond for close to 18 years now.
Benefits of TPO as your Commercial Roofing Materials
There are several reasons that make TPO the best roofing material for commercial property owners. Here are some of the reasons:
SEE WHAT OUR CUSTOMERS ARE SAYING...
The Best TPO Roofing San Antonio Company
The San Antonio community has faced many roofing issues involving unqualified roofers. This is because the roofing company dictates the quality of services you get. TPO is an excellent material that will only offer the best results if done right.
Bison Roofing is a licensed and professional roofing company with many years of experience. We use only the highest standards of roofing supplies when working on every project. No job is too big or too small for our roofers.
Our TPO roofing San Antonio services include:
TPO Roof System Maintenance
Many property owners face a huge challenge with their commercial roof systems in the long run. TPO is a single-ply membrane roofing system that requires proper all time. And that is why Bison Roofing is happy to help. We will ensure your commercial building is safe for your goods and your customers.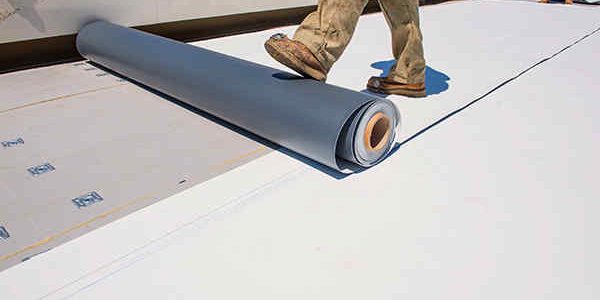 TPO roofs can cut energy costs in commercial spaces when they are in good condition. The material is heat-sealed to ensure there are no leakages in any part of the surface. However, sometimes accidents happen and cause damage to the roof. Call us for quality work; you can get more years from your roof.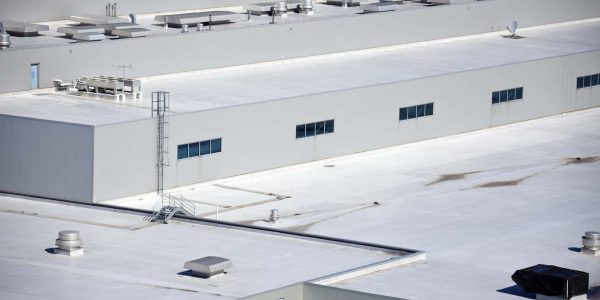 We will have your old roof replaced with a new roof if repairs are no longer a solution. We have helped many property owners to save money by offering free inspections and comprehensive replacement services.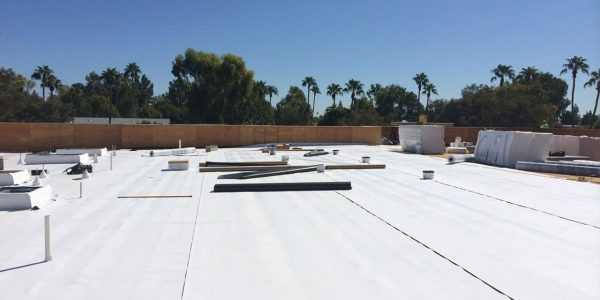 Our specialized surface roofing team will restore your TPO roof to its original state. Call us for a free estimate, and will work on your TPO roof. Your roofing contractor will advise you on the best material to keep your roof in the best shape.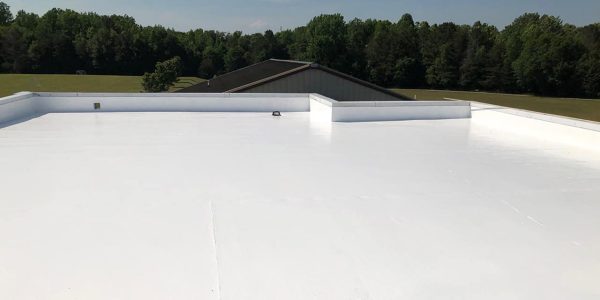 TPO along is an excellent material when it comes to energy efficiency. It works by deflecting heat and UV rays from the sun, keeping your home clean. After a while, the roof may lose its effectiveness. We use roof coatings to keep the roof safer and restore its functionality.
We will work with your insurance company to make claims that can reduce labor costs significantly. The process can be frustrating for some owners, and that's why we make it easy by directly following up on the progress.
We've built a reputation as solid as our roofs.
Your roofing contractor determines the quality of your TPO roofs. Bison Roofing is determined to become the #1 roofing solution provider in San Antonio. Hire us because:
Your roofing contractor determines the quality of your TPO roofs. Bison Roofing is determined to become the #1 roofing solution provider in San Antonio. Hire us because:
We are affordable. We will give you the most cost-effective roofing solution and suggest several resources for affordable material.
High-Quality Roofing. We help our customers to save money by focusing on the excellent performance of our roofs. Hiring us means making a one-time investment that will give you huge returns in the long run.
Free consultation. We offer free consultation services to our customers to build confidence. We will answer all your questions at no extra cost. You will also get a free estimate for your next roofing project.
TPO is excellent roofing material. During the cold season, it shields heat from escaping from the building, absorbing warmth. And when the sun is too hot, it deflects the heat, keeping your property cool. We are the team that will make sure you leverage these benefits.
Call us today, and let's help you build a stable structure.
SCHEDULE A ROOF INSPECTION WITH THE EXPERTS AT BISON ROOFING
Ready to discuss roof installations or roof replacements with the Bison certified professionals?
Call our team today, and we'll send out a contractor ASAP to talk you through the inspection.