#1 Tile Roofing San Antonio Company
The roof is the most important part of your house. And that is why you need to take extreme care when choosing the suitable roofing material. You must consider important factors like that option's durability, energy efficiency, and cost. Tiles are a very popular roofing material compared to other roofing materials that bear these qualities. Tiles are environmentally friendly and more beautiful than other roofing materials like asphalt shingles. A tile roof is even more durable than a metal roof as it can stay intact for more than 100 years.  
By choosing tile roofing San Antonio, you can increase the value of your home incredibly. And did you also know that you get tax benefits if you select tile roofing? So, aside from the jealousy from your neighbors, your tile roof promises more value in the long run. Yes, installing tile roofs is more expensive than other roofing options, but the long-term benefits will diminish any costs you think of. As stated, your home will be worth more when you have a tile roof, which can last for years until you forget about it.
But to get the best from tiles, you need to hire the most qualified roofing company in San Antonio, TX. Only properly installed tiles will last for many years without demanding repairs. And that is where Bison Roofing comes in. We are the #1 tile roofing company in San Antonio, TX, with close to two decades of experience. We know that tiles are more expensive but much better than other roofing materials. Hence, we give the best roofing offers, delivering high-quality services at unbeatable prices.
One of the best features of tile roofing is that you have several options both in terms of color and specific material. You will always get tiles that are perfect for your roofing needs.
Here are the popular options:
Clay is the most popular tile roofing material. It's one of the world's oldest and most commonly used types. The main material is just soil, as the name suggests.
Clay tiles, just like concrete tiles, come in different shapes, sizes, and colors. Most homeowners prefer them because they up the appeal of their homes. These tiles are much easier to find because they come from a natural material, which is well-molded soil.  
Clay tile roofing is very energy efficient, thanks to its reflective properties. This energy efficiency factor makes them the perfect solution for those who wish to save a little on energy consumption.
Then there is durability and longevity. A clay tile can last more than double the life of metal roofs, which is better than single-ply roofs in this aspect. Unfortunately, they are not the best material for flat roofs considering they cannot tolerate environments with too much foot traffic.
A concrete tile roof is the most durable of all roofing materials. They have been around for around a century now and are the best alternatives for clay tile roofs. The tiles are known for their properties to withstand extreme weather conditions and still keep their character.
Concrete tile roofs are extremely strong and can handle more pressure than clay tile roof systems. Aside from that, it requires very little maintenance for all its life, without too many roof repair issues.
The roofing material you choose is as important as the choice of installer. Always consider a roofing company carefully before engaging its services. And in this case, the roofing contractor that works on your roof will be the reason for a quiet and peaceful sleep.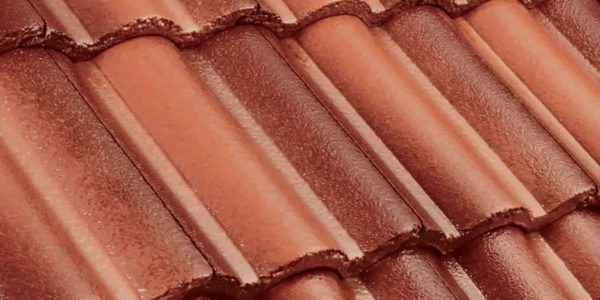 You will find many other variations of tile roofing systems. Just ask, and our team will take you through all the popular options and the value of each option. You can also check our site here for more; simply select page tile roofing and click on the one you want to learn about.
SCHEDULE A ROOF INSPECTION WITH THE EXPERTS AT BISON ROOFING
We've built a reputation as solid as our roofs.
Do your existing roof and an upgrade, and you don't know if tiles are the best option? Well, consider the following benefits:
SEE WHAT OUR CUSTOMERS ARE SAYING...
Your Trusted Tile Roofing Company San Antonio
Investing in the best roofing services in San Antonio can be the best investment idea. There are many promising services, but very few can deliver them. At Bison Roofing, we are committed to delivering the best roofing solutions in Texas.
If you are ready for your next tile roof installation, call our expert roofers, and we will get the job done conveniently. We offer free roof inspection services so that our customers focus on real construction.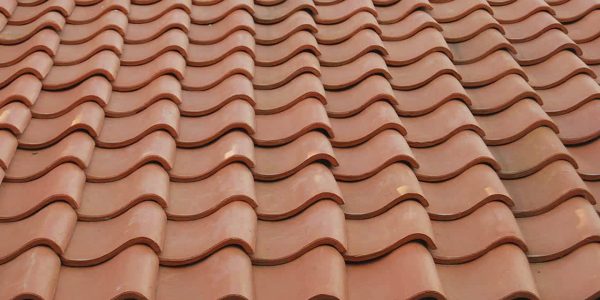 Do you need a new roof installed on your property? Call us, and we will make sure the job is done to standard. As an Owen Cowell-approved company, we consider every aspect of your new roof for safety and security.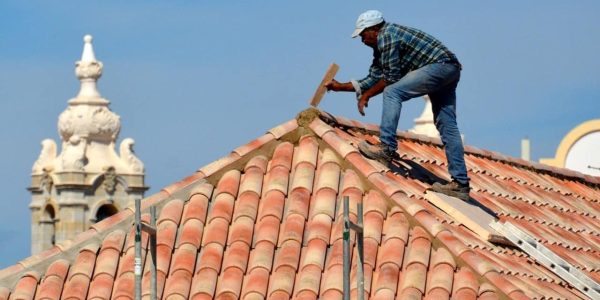 We experience severe weather throughout the year in Central Texas. After major storms, you need to have roof specialists check for any damages. Even without that, you must always keep your roof in check.
Call us for a free roof inspection. After a thorough roof inspection, our team will recommend the best methods of dealing with its current situation. If the roof is beyond repair, we will replace it in a timely manner.
Chances of flying debris breaking your tiles are high. Call us for a free inspection if you notice something unusual on any part of your roof. Our team will take replace the affected tile while taking proper care not to affect the others. Take advantage of our free consultation services to learn more about caring for your tile roofing system.
As a trusted roofing company in San Antonio, we offer advice according to the condition of your roof. We will replace the entire roof if we feel like the storm damage was too huge for mere repairs. We will give you a free estimate of the work before we start.
At Bison Roofing, we aim to be the ultimate solution for anyone who requires tile roofing services in San Antonio. Whether it's installation or doing a complete replacement after a storm roof damage, we are the team to count on.
You are home if you are working on your next project and wondering where to get a trustworthy tile roofing solution. At Bison Roofing use the most innovative methods to keep our clients satisfied and happy.
Call us now and get a free inspection and estimate.