Best Roofing Contractors in Georgetown TX
The roof is one of the most important parts of the house. And that is why you need to hire the best roofing contractors to work on your home. Whether it's a new roof installation, a full roof replacement, or a roof repair, you need someone who knows what they are doing. There are several roofers in Georgetown TX, which could make choosing the right one a bit overwhelming. But it should not be a big problem if you can find a team that can handle the entire roof in the shortest time possible using top-quality materials. And that is where Bison Roofing comes in.
We are the best Georgetown roofing professionals with more than 20 years of experience. Our work speaks for itself. Most of our customers are repeat referrals because we know how to handle our clients. Every successful job we have done has been aimed at delivering the best results. Call us for roof installations, roof repairs, maintenance, and anything else you will want on a roof. Our team is ready to swing into action at any time and give long-lasting roofing.
SCHEDULE A ROOF INSPECTION WITH THE EXPERTS AT BISON ROOFING
SCHEDULE A ROOF INSPECTION WITH THE EXPERTS AT BISON ROOFING
How to Choose the Best Roofing Company in Georgetown TX
Georgetown is one of the best areas to live in the USA. Its real estate industry has been booming over the past several years. You will never miss a roofer offering roof renovation, installation, and repair services in the area.
However, you need to be very careful when choosing a roofing company. Many don't have what it takes to offer the service you need and may only end up disappointing you. So, how do you choose a company that will do a great job on your house? Here are some of the factors to consider:
SEE WHAT OUR CUSTOMERS
ARE SAYING...
Why Choose Bison Roofing?
As stated above, there are so many roofing companies on the market, which could make it hard to choose the right Georgetown roofers. Luckily, there are certain factors you can always use to determine the right company.
You can trust Bison Roofing because of the following reasons: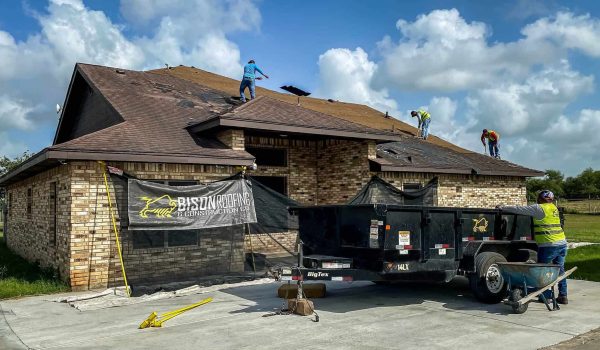 Over 2 Decades of Experience
We live in the PNW where our roofs constantly face harsh weather conditions. Whether it's metal roofs or solar panels in the house, they can easily get damaged if not properly installed. We have been on the market long enough to know which materials are the best for your home.
When you hire our team, you are investing in a service that has the right tools, team, and knowledge for the job. We never take chances with our home because we understand how important it is.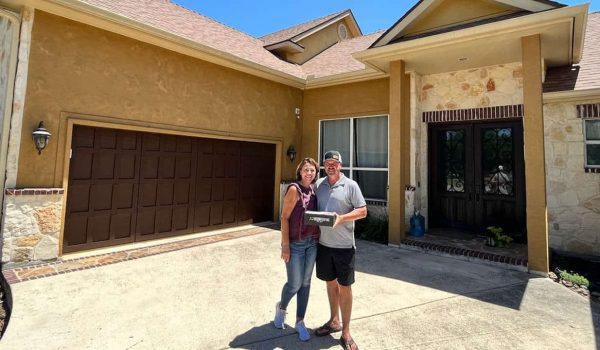 Focused on Customer Satisfaction
The customer is our most important asset. Hence, we have invested in the highest quality roofing equipment to ensure top-notch results. Our team will never leave until the customer is fully satisfied.
Call us for residential or commercial services and you will never be disappointed. Our 24/7 customer support team is there to answer all your questions, no matter the time or where you are.
We are a Local Family Owned Company
Not many companies can claim to be local, but we can. Our company is established here in Texas, offering region-focused roofing services.
That means our team will always be there from the start to job completion. We will install the roof and finish with a paint job if you need one since our roofers work round rock to complete the work on time. No job is too big or too small for our company.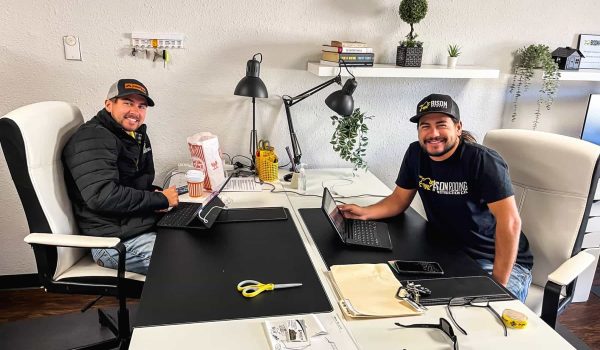 We Can Help Your With the Insurance Process
Aside from delivering quality workmanship, we help our customers with other processes, like laying insurance claims. We understand how difficult things can get when you are trying for the best deal for your home remodeling project.
We will ensure the insurance pays after a storm damage restoration or any other issue that may have caused serious roof damage. We aim to give our customers the easier time possible so that they don't have to deal with any difficulties that come with roofing.
We promise the highest quality work at the most affordable prices in Georgetown, the Austin area, and the surrounding cities. We charge per square footage depending on the roof type and material used. But we always allow negotiations so our customers can feel comfortable.
As a family-owned business, we take time to listen to our customers and come up with the most comfortable package. Your investment will always count when you hire our team.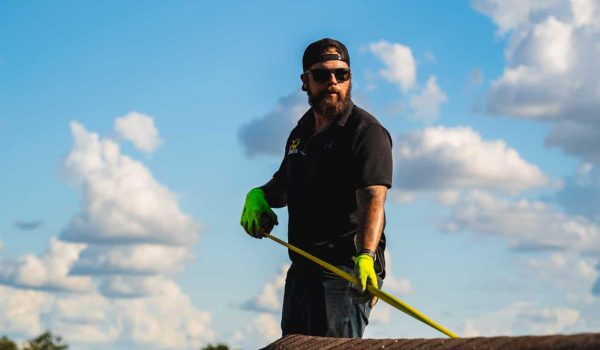 Hiring a general contractor to install sheet metal, shingles, tiles or any other materials on your home can seem like a tall order. Whereas you need the highest quality roofing work, the company must promise customer satisfaction using other services. This is one area we have excelled above our competitors.
We have a dedicated team that is ready to come and deliver high-quality work. Every project comes with a dedicated project manager who will answer all property owner's questions. Our entire crew is trained to ensure the customer gets the best roofing experience.
BISON ROOFING AND CONSTRUCTION COMPANY
We've built a reputation as solid as our roofs.
Bison Roofing is an Owens Corning roofing company with a good reputation for promising and delivering top-notch services.
We offer the following: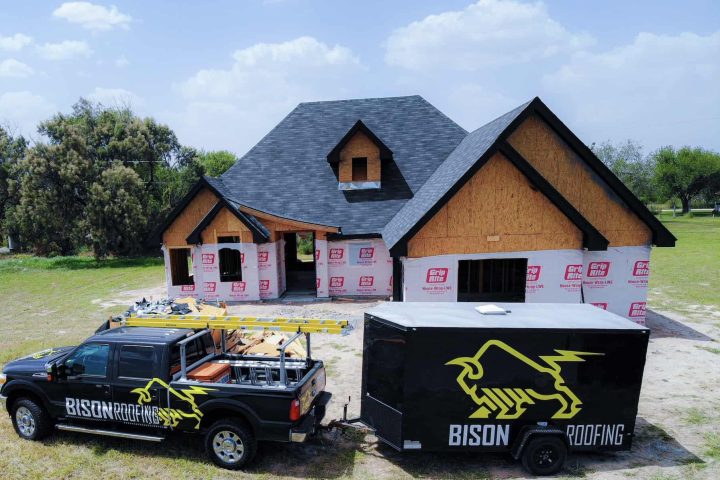 After every job, our team will do a thorough cleaning job to leave the working area as clean as possible. We never want our customers to spend more hiring cleaning services when we can do it ourselves.
We will also help you follow up on the insurance claims process after hail damage. Our team is well trained and vast in such issues since we work with companies all the time.
Hire the Best Tile Roofing Company in Georgetown TX
Our company has been offering high-quality roofing services in Georgetown, Cedar Park, and the surrounding regions. Whether it's simple roofing repairs or installation jobs, our team takes time to ensure the task is completed in the best manner possible. One of the best roofing materials in Georgetown is tiles. Roofs with these materials can last for ages with minimal maintenance, giving the homeowner a great return on investment in the long run.
Roof tiles are designed to keep water from entering your roof. They differ from traditional asphalt roofs because they are more durable and more complex to install. And that is why you need to choose top roofing contractors to install them.
There are different types of tiles on the market. They include the following:
Slate tiles are very popular in the Texas roofing industry. This natural stone does a great job of delivering a unique, beautiful appearance to your home.
You need to choose the right roofing company for the job though. It's not easy getting slate tiles safely over a roof. And that is why we recommend going for our company.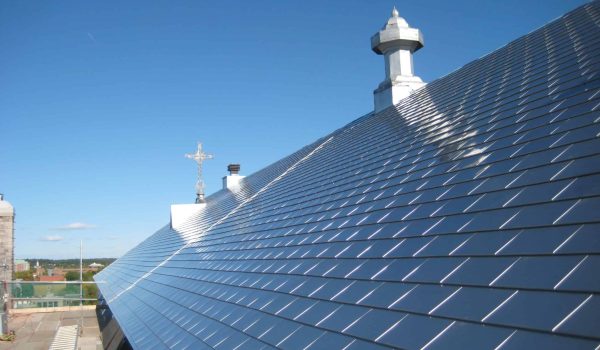 If you are looking for the cheapest alternative to slate, choose metal tiles. This is one of the most popular and affordable roofing materials on the market. They are made from copper, aluminum, zinc, and steel and are designed to resemble traditional tiles.
Concrete roofs are made from mixing cement, sand, and other materials. They can be designed to resemble wood shakes, slate, and clay tiles.  
They are among the most affordable solution and yet offer the same longevity as any other tiles.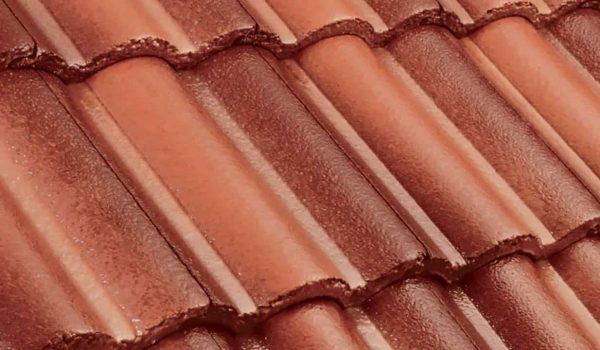 These tiles are a mixture of natural and man-made synthetic materials. They offer more versatility and color options than the other types. You can always find a color and style that meets your specific needs.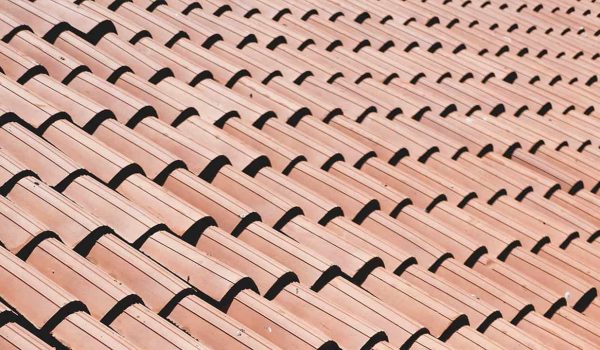 Are the name suggests, clay tiles are designed from natural clay. They have been used by residential and commercial roofing services for many years. One of the biggest advantages of clay tiles over other materials like asphalt shingles is longevity. With proper maintenance, you can be sure of your new roof lasting for more than 50 years.
What are you waiting for then? Bison Roofing is here to give your home a modern look using the highest quality roofing materials.
Call us now for a free quote, and then we can schedule the best time to finish the job. Take our word for it when we say our company is the best on the market.