Hail Damage Roof Repair San Antonio, TX
At Bison Roofing, we proudly serve Texas for all roofing needs. Our team of experienced roofing experts specializes in roof repairs and new roof installation.
Texas experiences its fair share of severe weather, including heavy rain, high winds, and even the occasional hail storm. Storm damage can cause broken or missing shingles, dents, cracks, and leaks.
We are close by if your home has been affected by hail or storm damage. Get in touch for a quick and effective repair or replacement.
Hail storms cause severe damage to your roof. Hail is ice pellets that can be the size of golf balls or, in extreme cases, larger. The impact of hail on a roof causes dents and cracks that lead to roof leaks and water damage.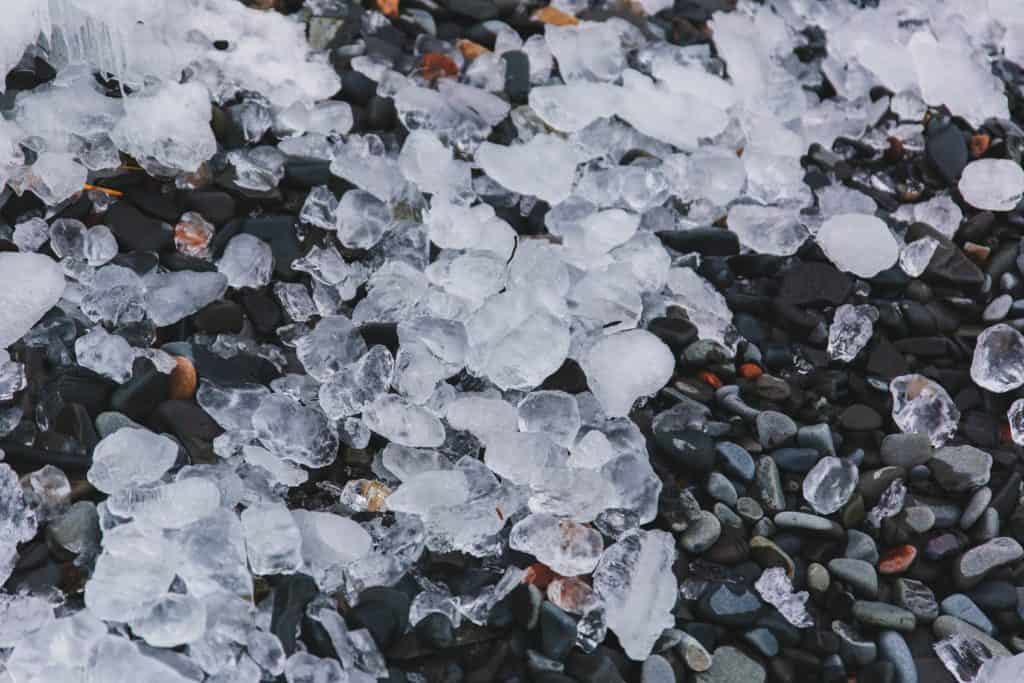 Consequences of Hail Damage
Hail causes obvious dents and cracks to asphalt shingles and metal roofs. Hail damage is not just cosmetic but will also cause leaks and degrade the integrity of the entire roof.
A hail storm can come spontaneously out of rain or snow. Therefore, the largest concern with hail damage is water penetrating your roof causing leaks. A leak, even very small, can lead to severe water damage in your attic and your home.
On a flat roof or in the roof valleys, the hail can collect. The weight and moisture of the hail can also be damaging to the roofing materials.
Unfortunately, there is no way to prevent hail damage from occurring. Although, some high quality roofing materials are less susceptible to hail damage than older, lower quality roofs.
If you have experienced hail damage, the first step of repairing it is scheduling an inspection to verify the extent of the damages.
At Bison Roofing, we provide free comprehensive roof inspections to thoroughly access the damage. Then, we'll provide a report with recommended services and a free estimate.
Completing an inspection can be dangerous without the proper equipment and experience. If you suspect hail damage, contact Bison Roofing for a free inspection.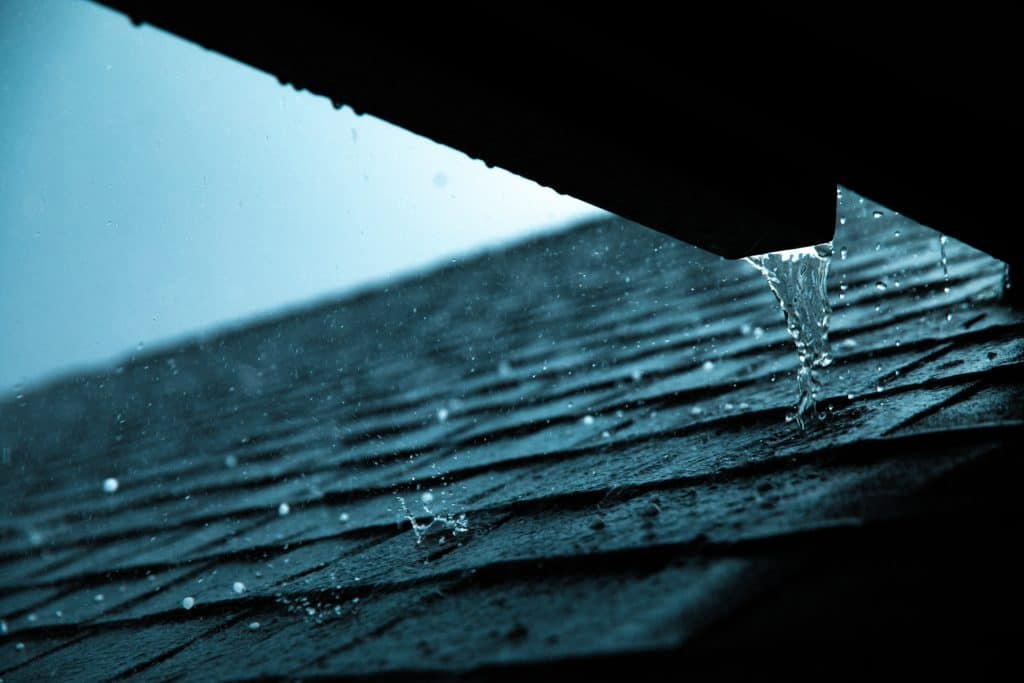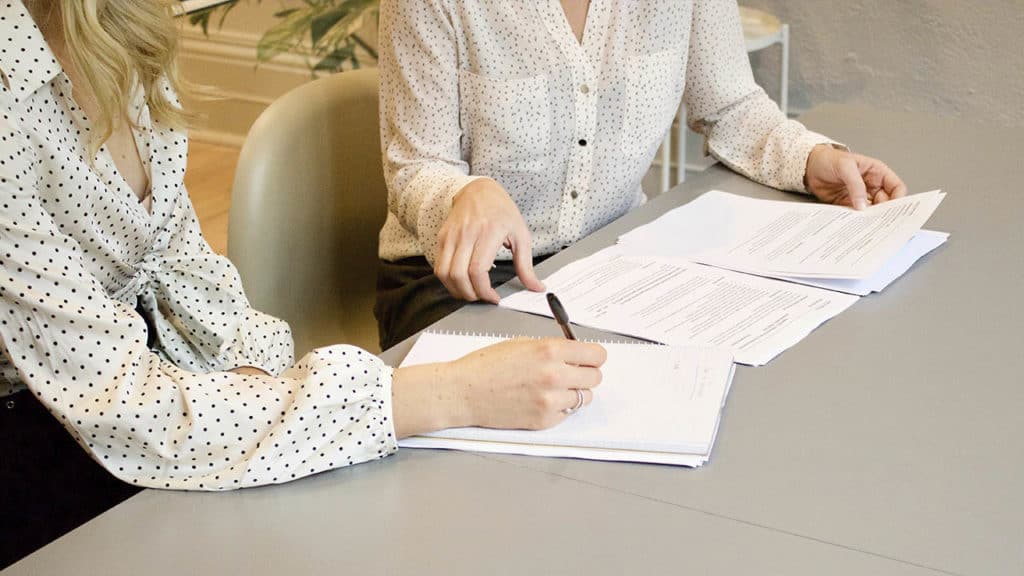 If hail damages your roof, your insurance company will cover a portion of the roofing services or the entire project depending on your coverage. Most policies have a deductible, especially for entire roof replacement.
Our team will facilitate with you and an insurance adjuster to get your roofing project qualified for coverage. We are experts at navigating insurance claims and help make the process quick and hassle-free for you.
Insurance covers most damage caused by a natural occurrence. In addition to damage from hail storms, your home insurance company will also cover wind damage, damage from a fallen tree, and more.
At Bison Roofing we serve our neighbors in Texas with residential and commercial roofing services. We offer a variety of roofing and construction solutions to homes and businesses.
While we work mostly with our local homeowners, all our offered services apply to both residential and commercial clients.
Projects large and small, we provide reliable, quality craftmanship you can trust. We have high standards for our work no matter the job.
Hail damage may not be known to your right away. But even small hail can cause damage that needs a full roof replacement.
If the damaged roof is localized to a few shingles, a roof repair will be possible. After a thorough inspection for leaks or other damages, the broken shingles will be replaced and sealed.
Hail can also damage your gutters, siding, and skylights so it is crucial to inspect for all possible damage. Many homeowners delay roof repairs but it is essential to repair it quickly, to prevent further damage and additional costs in the future.
Severe weather can cause obvious damage that is devastating to your home and disturbs the daily life of your household.
For emergency roofing services, our team gets there quickly and is ready to work. We will do our best to fix the issue right away. For larger repair services or those needing a replacement, our team will tarp and secure your house until the job can be completed.
Depending on the age of your current roof and the extent of storm damage, you may require a full roof replacement. If this is the case, it will likely be covered by your home insurance.
Roofs can last 15-20 years, but typically storms cause damage that can require a replacement sooner than the true life of the roof.
Our highly trained and experienced San Antonio roofers use the best quality, durable materials to protect your household from the next storm increasing its lifespan.
Our team is efficient and most new roof projects can be completed in one or two days. We also focus on keeping the environment safe and clean for your household by disposing of debris as we work.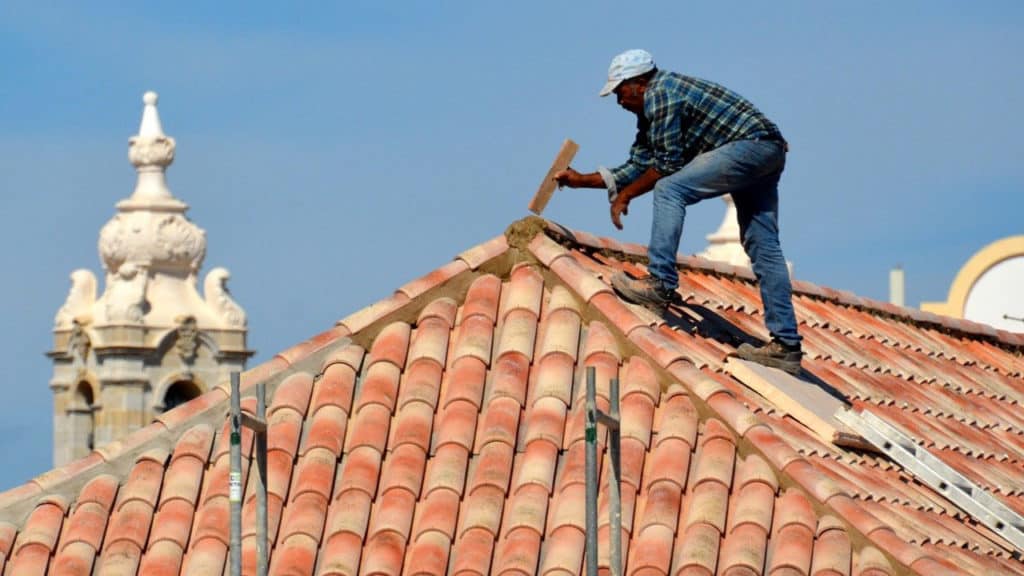 Proper roof maintenance with help preserve the strength of your roof and extend its life. A well-maintained roof will better protect your home from storm damage and keep the outside world out of your home and attic.
Start by keeping the roof clean and free of debris. Then be sure your gutters are flowing properly. This will help reduce the risk of mold and water pooling that will lead to serious roof damage.
Most importantly, we recommend scheduling inspections once a year or following severe weather. This will ensure damage is found quicker and can reduce the risk of damage spreading.
Asphalt shingle roofing is the most popular roofing material in San Antonio. It is affordable, attractive, and easy to repair and replace. There is also a large variety of colors and styles to fit your home.
Shingles are susceptible to damage from high winds, but with high-quality materials and proper installation, the threat of missing shingles can be reduced significantly.
Hail can dent and crack shingles; however, they are easy and affordable to repair, and we have all the tools and experience to get the job done quickly and correctly.
If you need an asphalt roofing replacement or repair, contact us today to schedule your free consultation with Bison Roofing.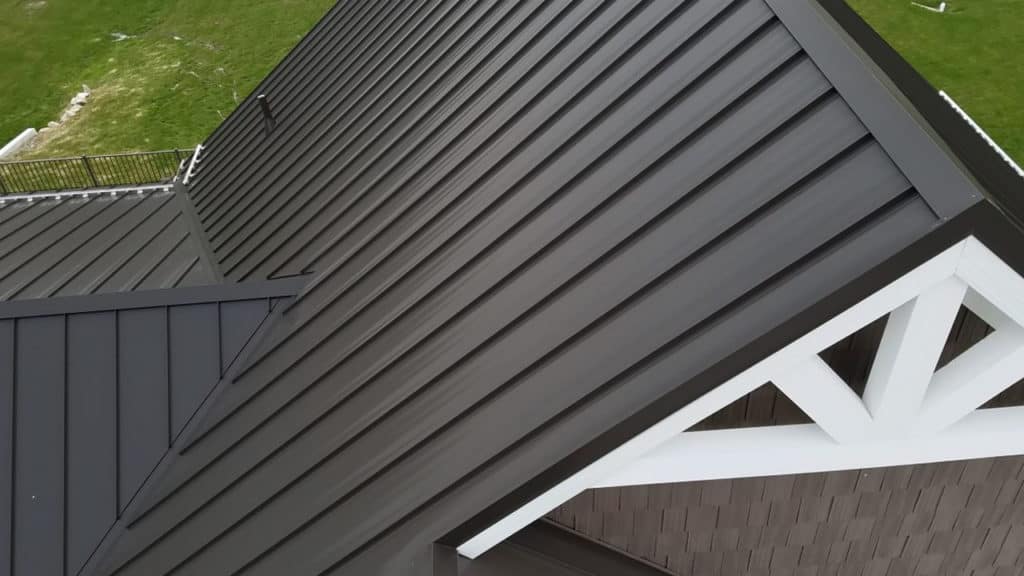 Metal roofs are growing in popularity in San Antonio due to their durability, longevity, and modern aesthetic.
The majority of hail storms do not produce ice pellets large enough to dent or damage a metal roof. However, when it is dented, the thickness and strength of the metal roofing typically prevent penetration or structural damage.
Installation and repairing metal roofing requires experience and trained roofers. At Bison Roofing, our team is qualified and familiar with all types of metal roofing.
If you are interested in a metal roof replacement or need metal roof repair, contact us today to learn more.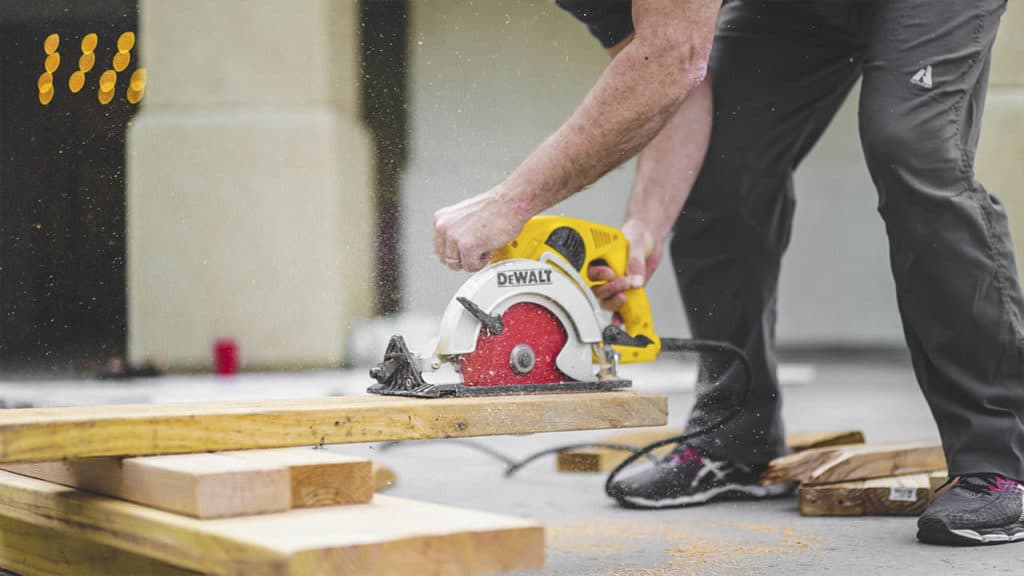 In addition to roofing, our team of contractors can work on other construction projects on your home or property. We work on fences, siding, attics, and more. Ask a Bison Roofing representative today how we can help you with your home improvement checklist.
At Bison Roofing we follow a 7 step process for every roofing project. It ensures efficiency and helps our homeowners keep track of the status of the project.
You will speak to a local San Antonio Bison Roofing representative. You'll discuss your needs and schedule a free inspection.
A roofing contractor will complete a thorough roof inspection. They'll assess roof damage and the size/shape of your roof.
After you get your roof inspected, a report will be created with our roofing recommendations including a free estimate of the recommended roofing services to help you make an informed decision.
After your decision, our team will create a plan for your roof replacement or roof repair project.
Meanwhile, if applicable, our office will work directly with you and your home insurance adjusters to facilitate the insurance coverage and payment of your roofing project.
After approval, our roofing contractors get to work and expertly complete your roofing services.
Once the work is completed, a certified quality assurance roofing contractor will inspect the roof and ensure that it meets our standards and yours.
Why Choose Bison Roofing?
Bison Roofing has 18 years of roofing experience. Our Owens Corning preferred roofing contractors are highly trained and certified.
Our goal is to keep your household protected with a beautiful and quality roof. We don't settle for average in the roofing industry. Our goal is to go above and beyond throughout the entire process.
From our expert craftsmanship to our customer service, we aim to exceed your expectations.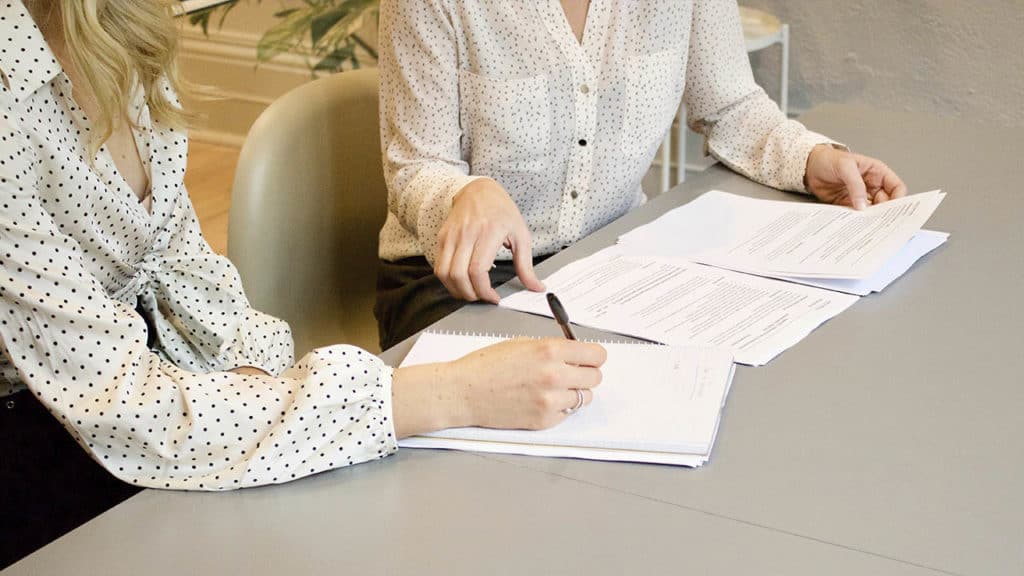 As proud Texans ourselves, we treat every home we work on as our own. We take pride in the quality services we provide and always strive to give our customers a stress-free process. 
We proudly serve our neighbors in the San Antonio area and beyond.
San Antonio
Houston
Dallas
Austin
Corpus Christi
Rio Grande Valley
Contact us today to check if we service your area and schedule a free roof inspection.
Hear from San Antonio homeowners like you by reading our verified reviews. We are also happy to provide photos of San Antonio homes with our prior work, so you know what to expect from our team of professional roofers.
Don't delay roof repairs or a roof replacement. Our team is ready and available to keep your home and household protected and safe under a durable, quality roof.
Call Bison Roofing today to learn more about potential hail damage and schedule a free roof inspection.