#1 Roofing Contractors in New Braunfels TX
Bison Roofing has been serving South Texas since 2004. Our exceptional workmanship, integrity, and customer service are why Bison Roofing is one of the top-Rated Roofing contractors in New Braunfels, Texas. We have accumulated unrivaled experience and knowledge of roofing systems, products, and modern applications that allow us to educate each customer in making the best decision for their need.
New Braunfels, Texas, is part of the service area for Bison Roofing. We offer Residential and Commercial Roofing Services, including storm Restoration and Construction Services throughout New Braunfels, Texas.
Our New Braunfels, Texas, roofing contractors provide professional, reliable roofing solutions you need and deserve. We maintain rigorous standards to ensure every job exceeds expectations for our customers. We believe in our work so much that we offer competitive warranties on all our contractor roofing services.
When you call us with a roofing concern, a contractor will show up soon to conduct a free inspection. Our contractor feedback is always honest and never jacks up the prices unfairly or recommends repairs you don't need. Whether you need a residential or commercial contractor, we're the New Braunfels roofers you can rely on, rain or shine.
A Wide Range Of Roofing Services In New Braunfels TX
As a preferred roofing business in New Braunfels, Texas, we service various needs for commercial and residential roofs. Our trained and certified contractors go above and beyond to meet your roofing needs, with services including:
Residential Roofing New Braunfels TX
Are you looking to replace or repair your roof? Roofing projects can set you back thousands of dollars, which is why you need the best roofing contractor in the area.
Our roofing professionals understand that your home doesn't just need to keep up its appearance – it also needs to be safe for everyone inside it.
If you hire us, we'll do everything in our power to keep the cost down while ensuring you get the best build quality.
We provide complete roofing consultation and estimate services, ranging from roof repair to complete roof replacement and installation.
Whether it's roof repairs or installation, we will guide you through the entire process to ensure you're getting the best service for your money.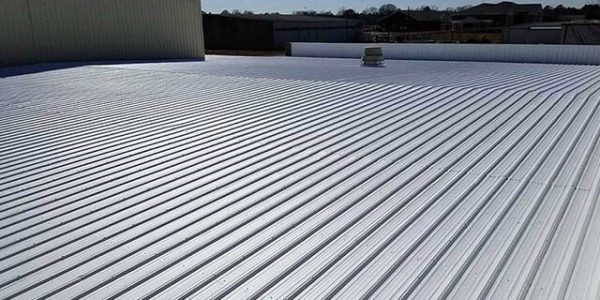 Commercial Roofing New Braunfels TX
What should you expect from a commercial roofing contractor? You should expect them to install, replace, and repair various commercial and industrial roofing systems.
Moreover, you should expect a roofing contractor to be able to perform inspections, provide maintenance, and help you file insurance claims.
Here at Bison Roofing, we provide all of the above and more. Our roofing specialists will go above and beyond to help you maintain your commercial roofing system in top-notch shape.
We work with many commercial businesses, from small, local business owners to large enterprise businesses with several locations.
If you want a roofing business you can trust, give us a call. Our friendly, expert roofing technicians will conduct an inspection and give you a detailed plan of what needs to be done to ensure your commercial roof remains safe and operational for years to come.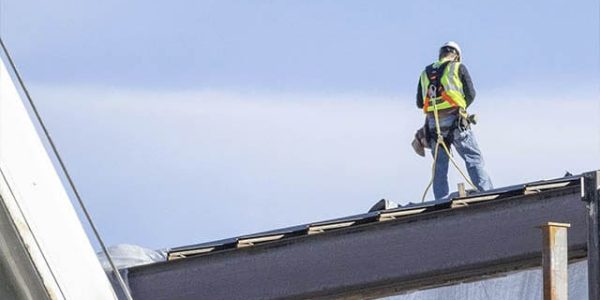 Construction Services New Braunfels TX
In addition to roof repair and maintenance, we also provide construction services and total roof replacement.
Roofs consist of more than just tiles and panels. If your roof beams give way or the roof suffers significant structural damage, there's no point in replacing it. Sometimes the best solution is to replace the entire roof.
For such a daunting task, you need the best roofing business in the New Braunfels area – Bison Roofing.
We have partnered with the roofing industry's leading manufacturers and suppliers to ensure your new roof will last for decades.
Of course, before any work starts, we will conduct a full inspection to provide you with the best roofing plan for your needs and budget.
Storm Restoration New Braunfels TX
Texas weather is nothing to joke about! This great state of ours is home to tornadoes, hurricanes, and hail – all of which can do all kinds of damage to your home.
If your home suffered severe damage, it's critical you contact your local storm restoration contractors as soon as possible. You need Bison Roofing!
We can help you prevent any secondary damage that might complicate your roof repairs. Assessing roof damage from the ground won't do much good since you can miss fine details.
Give us a call after any major weather event so we can conduct a thorough roof inspection and ensure your roof wasn't compromised.
When you contact Bison Roofing, we'll send our expert technicians immediately to perform a roof inspection and advise a plan of repair if it's necessary.
If the repair is necessary, we will work with you every step of the way during the insurance restoration process so you can rest peacefully knowing your roof is in good hands.
SCHEDULE A ROOF INSPECTION WITH THE EXPERTS AT BISON ROOFING
Insurance Claims New Braunfels TX
Whether you're filing your first insurance claim or a regular customer, the process is usually frustrating and confusing. You'll soon feel like your insurance company isn't looking out for you as you'd expect.
Add unscrupulous contractors that want to take advantage of your distress, and you have a formula for disaster.
Here at Bison Roofing, we work for you and not the insurance company. We will do our best to ensure you and your project manager get the best possible deal from your insurance claim.
If you want to know more about how insurance claims work, you can check out our FAQ.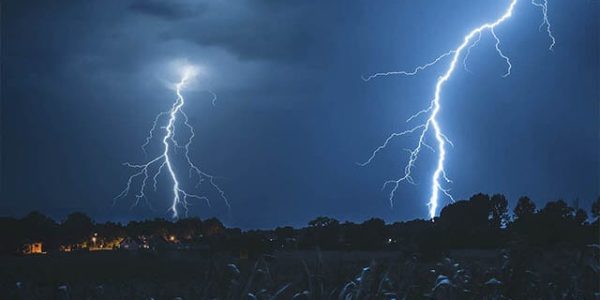 Emergency Roof Repair New Braunfels TX
Texas weather can get pretty dangerous. Tornadoes, hurricanes, and hail are common occurrences – all of which can cause serious damage to your roof.
If your home or business got struck really badly, you need emergency repairs so your home doesn't suffer any further damage.
Our roofing professionals are no strangers to emergencies. Once you give us a call, we can send a crew to your home immediately. We'll conduct a thorough inspection and devise a repair plan that will ensure your home doesn't suffer any further damage.
Free Roof Inspections New Braunfels TX
Whether you need repairs or a full roof replacement, before any work starts, the roof needs to be inspected.
A roof inspection allows our technicians to evaluate the number of materials and work needed to get the job done. Moreover, a free roof inspection will tell you whether you need a complete roof replacement or just a simple repair.
Once we determine what's the best course of action, we will give you a detailed rundown. We will also work with you if you need to file an insurance claim so you can get the best deal possible.
Metal Roof Installation And Repair New Braunfels TX
The main reason why metal roofing has become so popular in the last few years is its durability. A perfectly standing seam metal roofing can last for up to 50 years. However, most people are unaware that you need a well-qualified roofing contractor to do the job to ensure the roof lasts for that long.
Here at Bison Roofing, we have implemented the best roofing methods. We use only the best roofing materials to ensure you are well taken care of.
We offer a wide range of metal roofs, including:
Aluminum roofs
Copper roofs
Steel roofs
Corrugated metal roofs
Standing steam roofs
Metal shine roofs
SEE WHAT OUR CUSTOMERS ARE SAYING...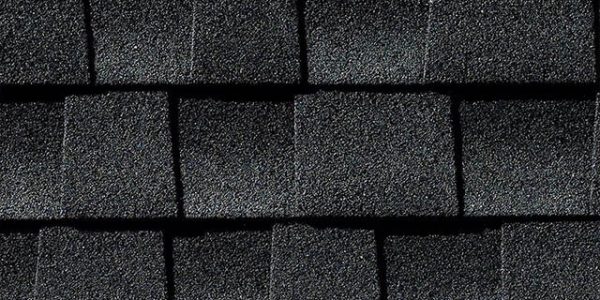 Shingle roofing New Braunfels TX
If you're looking to install or replace a roof and want to ensure it lasts for years with minimum maintenance, shingle roofing is the way to go. Moreover, shingles come in many different materials and colors.
The best thing about shingle roofs is that they are relatively easy to install and require little maintenance. A simple roof washing once a year will ensure your shingles will last well beyond twenty years.
Here at Bison Roofing, we work with the industry's leading shingle manufacturers and suppliers to ensure you're getting the best material for the money.
Our skilled roofing technicians will help you choose the best tile for your needs and budget. They'll also devise a plan so you get your roof installed/replaced as quickly as possible.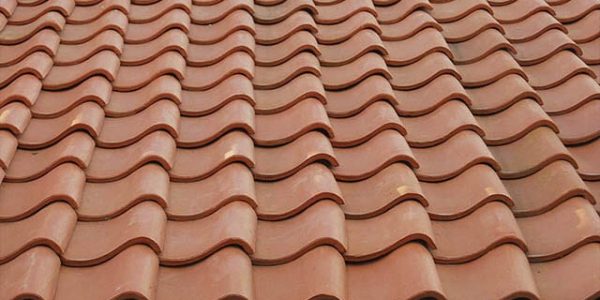 Tile roofing in New Braunfels TX
Although tile roofing costs more than shingle roofing, you will save money in the long run. How? Tile roofing is more durable than shingle roofing and is also sealed to the roof. Because of this, tiles are more resistant to harsh weather such as hurricanes and hail.
If you're in the market for a new tile roof, give us a call. Our technicians will come over and help you choose the best tiles for your needs and budget. We work with the industry's leading manufacturers and suppliers to ensure you're getting the highest quality materials for your budget.
Give us a call today and schedule a free no-commitment consultation. Our friendly staff will provide you with a free estimate and how quickly we can get the job done.
Leak Repairs New Braunfels TX
Whether it's due to storm damage or simple wear and tear, roof leaks can happen at any time. If you don't act in time, a roof leak can turn into a more serious problem.
If you don't repair the leak in time, the water can cause serious structural damage to your home. Moreover, increased humidity can cause mold to form which can negatively impact the health of you and your loved ones.
If you've noticed your roof is leaking or are just suspecting, give us a call. Our technicians will conduct a thorough inspection and patch up any leaks in a timely manner.
Flat Roof Services New Braunfels TX
If you're a commercial property owner, choosing the right roofing system can be a real headache. You need something that's durable and weather-resistant – especially for an area such as New Braunfels.
Since most commercial properties have flat roofs, the best solution is using TPO. This amazing material is incredibly weather resistant, durable, and affordable. Moreover, TPO roofing will significantly reduce your expenditure on energy.
We offer the most comprehensive TPO roofing solutions. If you hire us for your commercial roofing project, you will never worry about your roof again.
Of course, we don't just specialize in flat roof installation – we also provide flat roof repairs. No matter the type of damage, you can be sure our technicians will handle it quickly, so no further damage gets caused.
and let's start the process together.
Gutter Installation New Braunfels TX
Your new roof will keep the insides of your home dry, but it will not protect your foundations and façade – that's what the gutters are for.
Gutters are an essential part of your home. Without gutters, every façade would be dirty and full of water stains.
Moreover, gutters also redirect water away from your home so that it can't penetrate the soil beneath it. When water can freely flow directly down the exterior walls, it can cause uneven settlement of the foundation which ultimately leads to more damage to your entire home.
Our gutter installation service can have your gutters installed in a timely manner. Contact us today for a free estimate.
Metal Carport New Braunfels TX
The weather in Texas can not only do damage to your home but your car as well. If you don't have a garage, you need some way to protect your car from harsh weather conditions.
That's where carports come into play. Carports are simple metal constructions that serve as a roof over your car's head.
They will protect your vehicles from heat, hail, water, and any other harsh weather. Moreover, they're simple and affordable to install.
Give our roofing crew a call and get your free estimate today. We guarantee quick and high-quality service.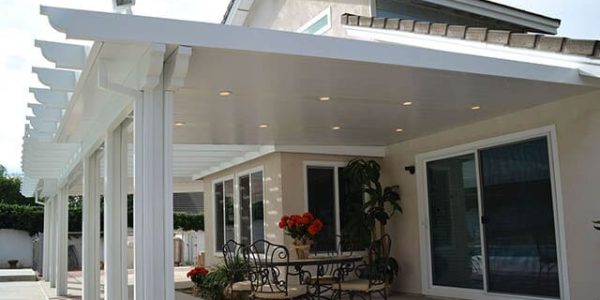 Patio covers New Braunfels TX
If your patio doesn't have a roof over it, it's only a matter of time before the elements do a number on it. The wood decking can easily get damaged during heavier rain, meaning a hail storm could totally ruin it.
Moreover, enjoying a quiet afternoon on your patio is almost impossible when the Texas Sun starts burning.
A patio cover will protect your patio from storm damage and the Sun. What's more, it will also improve your house's aesthetics.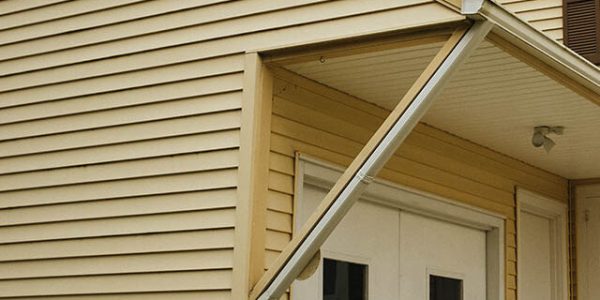 Vinyl Siding New Braunfels TX
Similar to the roof, vinyl siding protects your home from rain, hail, wind, sun, and other weather conditions. It also serves as a thermal insulator, meaning the hot air from the outside won't be able to penetrate the inside of your home that easily.
Installing vinyl siding will not only improve the curb appeal of your home but also protect it from harsh Texas weather. Moreover, the installation of vinyl siding will reduce your energy bills.
Contact our vinyl siding service today, and we'll provide you with a free estimate. You can count on us to provide you with excellent service and do an amazing job in a short amount of time.
Roof Repairs New Braunfels TX
From wind damage to hail damage, the Texas weather can do it all. That's why having a quality roof over your head all year round is essential.
Even with regular maintenance, accidents happen and repairs are unavoidable.
Our family-owned roofing company can help you fix your roof in no time without compromising on the quality of our work.
From emergency to regular repairs, you can count on our skilled technicians to do an awesome job.
Our Roofing Company Works Close With Insurance Companies
We are experienced in working closely with insurance companies to ensure that our New Braunfels, Texas roofing customers get the coverage outlined in their policy. We are ready to help you find the best plan for your finances. Our commitment is to give you high-quality service for the best results by our professionally trained staff at Bison Roofing.
We Work With The Best Manufacturers And Suppliers In The Roofing Business
We partner with the roofing industry's top manufacturers and suppliers to offer you unparalleled service, quality of craftsmanship, and selection when choosing the material and aesthetics of your home's new roof.
If you need an elite New Braunfels Roofing contractor that delivers professionalism with every job, give us a call, or fill out the contact form for free estimates from your preferred contractor and roofing company in New Braunfels, Texas.
Contact One Of The Best New Braunfels Roofing Companies and schedule a no-obligation estimate or inspection.
At Bison Roofing, we strive to deliver exceptional service to all of our clients and provide results that meet or exceed applicable regulations and code requirements.