Top Roofing Contractor in Round Rock TX
The roof plays one of the most important roles in protecting your home. And that is why you must always choose competent roofing contractors whenever you have a roofing project. Bison Roofing offers high-quality roofing services in Round Rock TX, with a focus on customer satisfaction. Whether it's a simple roof repair or a complete roof replacement, we are the best local team to hire.
Our Round Rock roofers use the highest quality materials for all installations and roof repairs. This has made us the most reliable and trustworthy Round Rock roofing company, and we take great pride in that. We have been in the roofing business for over 18 years, serving every customer faithfully and diligently. Hence, no job is too big or too small for our roofers.
Versatility has always been one of the major forces behind our success. We can work on a tile, asphalt shingle, or metal roof, among other options with great perfection. So, if you are looking for the best roofing and premium coating systems contractors, you have come to the right place. We are here to give your home beautiful and long-lasting roofing that will withstand the elements.
Call us now, and let us know your roofing needs. Our customer care team is always ready to help you when you call.
SCHEDULE A ROOF INSPECTION WITH THE EXPERTS AT BISON ROOFING
SCHEDULE A ROOF INSPECTION WITH THE EXPERTS AT BISON ROOFING
Best Roofing Round Rock TX, Company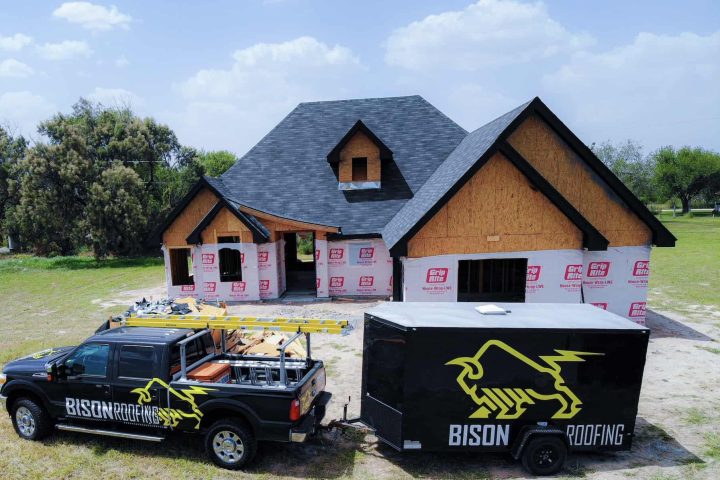 It's a fact that the weather in Round Rock, Texas can get a little too harsh. And that is why there are stringent requirements in the roofing industry since the roof takes most of the heat. 
At Bison Roofing, we focus on using high-quality materials to meet those requirements. We work with top manufacturers to ensure every material you get meets the highest standards.
Customer satisfaction is one of our core values. Hence, we have invested in automated technology to improve customer experience by delivering top-notch services. We believe in excellent communication as one of the pillars holding our company high.
Call us today for all your roofing needs and you can put any worries to rest. You have entrusted your roofing job in the best hands, and we will not disappoint you.
SEE WHAT OUR CUSTOMERS
ARE SAYING...
We have become the top roofing contractors in Round Rock TX, because of our services. We work o all types of roofs and deliver a good job with every task that comes our way.
 Call our team for the following services: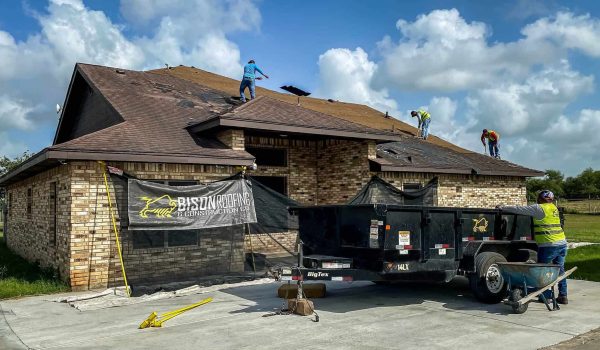 Your home deserves the best roof so that you can have peaceful nights. It's never a good experience when you keep worrying about your asphalt or metal roofing during tough conditions. 
And that is why we recommend hiring our company. We take every job very personally, knowing our reputation relies on it. Hiring us is a smart choice for homeowners who don't want any worries.
Putting up a commercial building is one of the best investment decisions in Round Rock. However, it can turn out disappointing if you don't get the right roof.
We are here to help get a brand new roof over your building using the best technologies. Our team is dedicated to meeting stringent requirements, ensuring every roof meets the highest standards.
Routine inspection is a great way of ensuring your roof does not disappoint you when the rainy season begins. You can identify and repair a leaky roof becomes it becomes a real problem through an inspection.
We are not a company that recommends too much fixing just to make a buck. We are honest and trustworthy in our report. If the roof only needs minor repairs, that is what our team will recommend.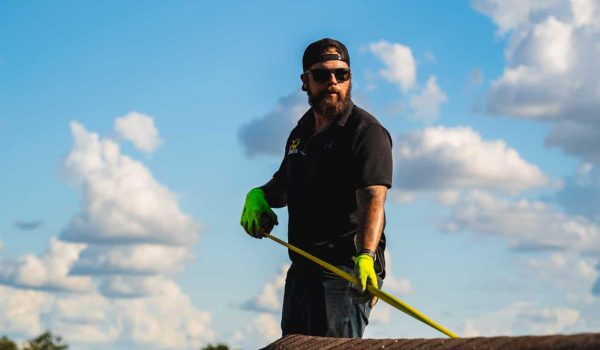 Routine maintenance is vital to your roof's longevity. Some homeowners ignore their homes until it's too late, majorly because they don't know what to do.
Call our Round Rock roofing company and you will never have to worry again. We will clean, repair and inspect it regularly to keep it in great shape. Proper maintenance services are highly recommended if you want your roof to last the longest.
A roofing repair job is necessary in case of minor damages from a hail storm or other elements. You can call our local roofers whenever you experience roof leaks or missing shingles for a quick repair.
Our roof repair services include:
At Bison Roofing, we strive to make the roofing process seamless and easy. We keep our customers informed on every step of the roofing projects we work on.
Here is how it works:
BISON ROOFING AND CONSTRUCTION COMPANY
We've built a reputation as solid as our roofs.
The number of service providers in the construction industry, especially roofing, has been rising rapidly. It can make finding the right roofer a bit overwhelming, especially for a beginner. But we make it easy for you.
Here are some of the reasons to choose Bison Roofing:
Bison Roofing is a locally owned and operated business. Find our valid address on Palm Valley blvd and visit us any time. Or you can just call and our team will come to you quickly.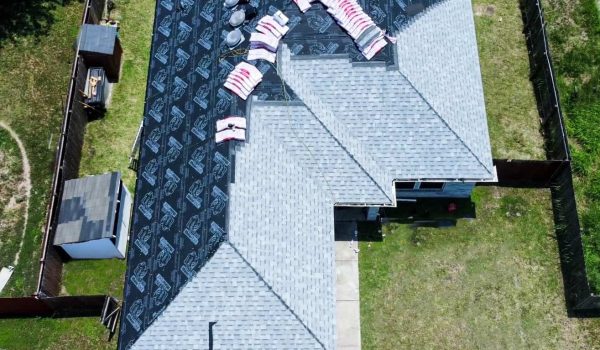 We offer the best prices on the market. Whether you just want a simple repair job or a comprehensive roof replacement, we have a package, just for you.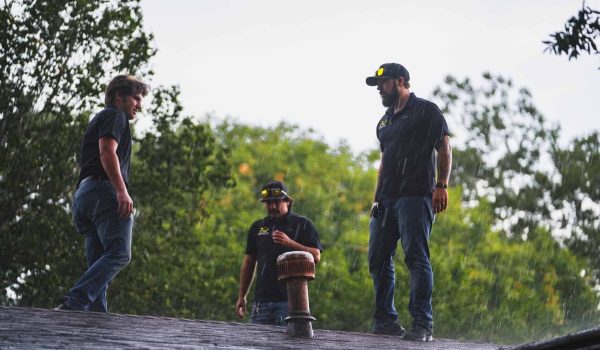 Our team is dedicated to working fast and completing every task in a timely manner. We use high-standard technology to ensure the work flows efficiently. Our team is highly trained to deliver an amazing job.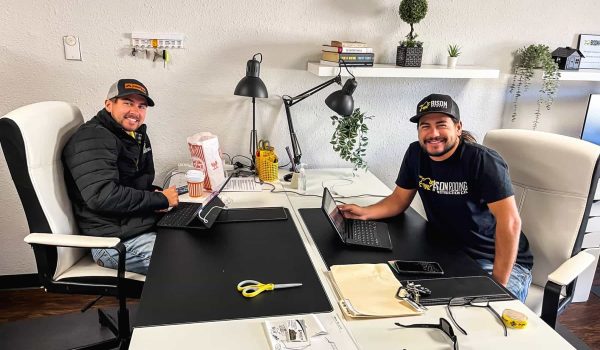 Always hired a licensed and insured company if you don't want any regrets later. Bison Roofing is licensed to work in Round Rock TX. And since we are insured, you never have to about unforeseen expenses in case something goes wrong.
We have been in the roofing business for the past 18 years building futures. Such an experience only comes with trust. It is because we take every job seriously since our reputation counts on it.
Are you ready to give your home a new roof now? Call us and we will fulfill your dreams. We have a team just waiting to hear from you.